We'd love to meet you and help with a cost saving solution for your Merchant needs.
integration with Point of sale systems as long as they allow third party processor platforms, such as Aloha, Micros, Posi Touch and many others
There are also numerous POS solutions that work injunction with eCommerce sites that we can offer.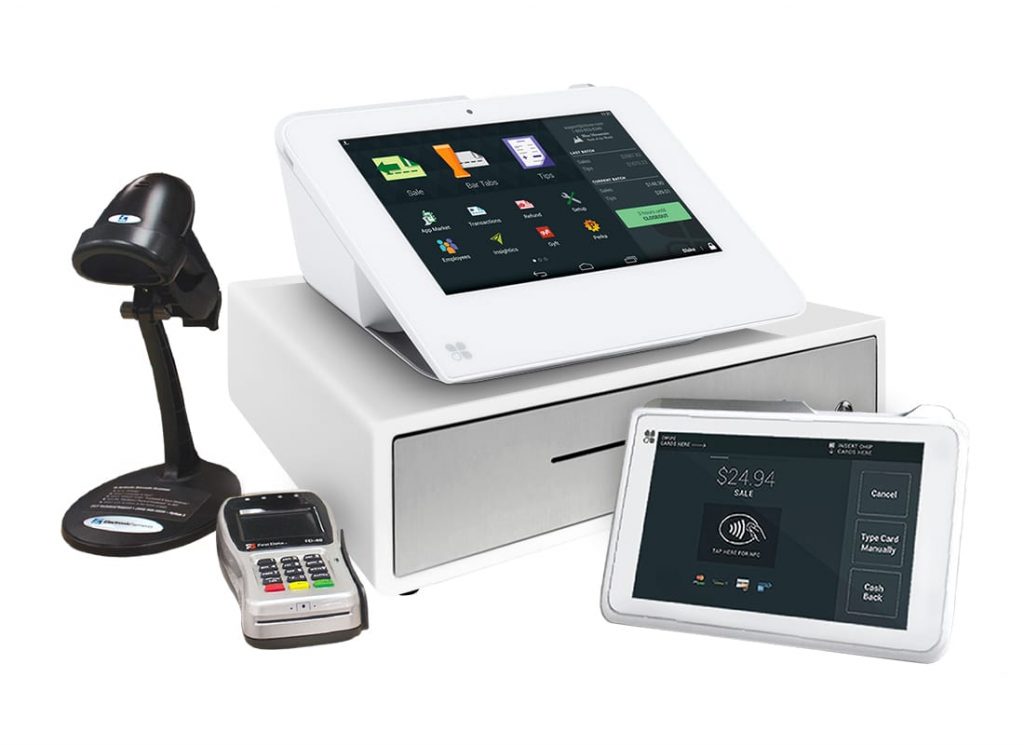 Take control of your business with the Clover POS system®. With its sleek design and technologically advanced software, you can track inventory; make payments; run reports; manage time sheets and print documents all in one. The easy-to-use setup instructions make the Clover® a no brainer when it comes to choosing a payment system for your business. No matter what type of services or products you sell, or how you sell them, it's possible to accept credit cards and debit cards, EVM chip cards, and even touchless payments when you use Clover Point of Sale® .
There is a Clover POS system ® To fit your ever need with the Clover Station ®, Clover Mini ®, Clover Flex ®, and the Clover Go ®.